The Goal: Build a strong online reputation by consistently generating genuine patient reviews on Google
Observing the changing trends in the way people find and choose medical practices, Cincinnati Foot and Ankle Care (CFAC) decided to focus more on digital marketing and benefit from local SEO.
Since online reputation is a critical factor in the overall growth of the practice, they went for a reputation-first approach.
Even though CFAC practices are prominent and well-reputed in the Greater Cincinnati area, asking patients to rate and review them on Google in person didn't yield good results.
They needed a robust, automated, easy-to-use solution that generates reviews consistently.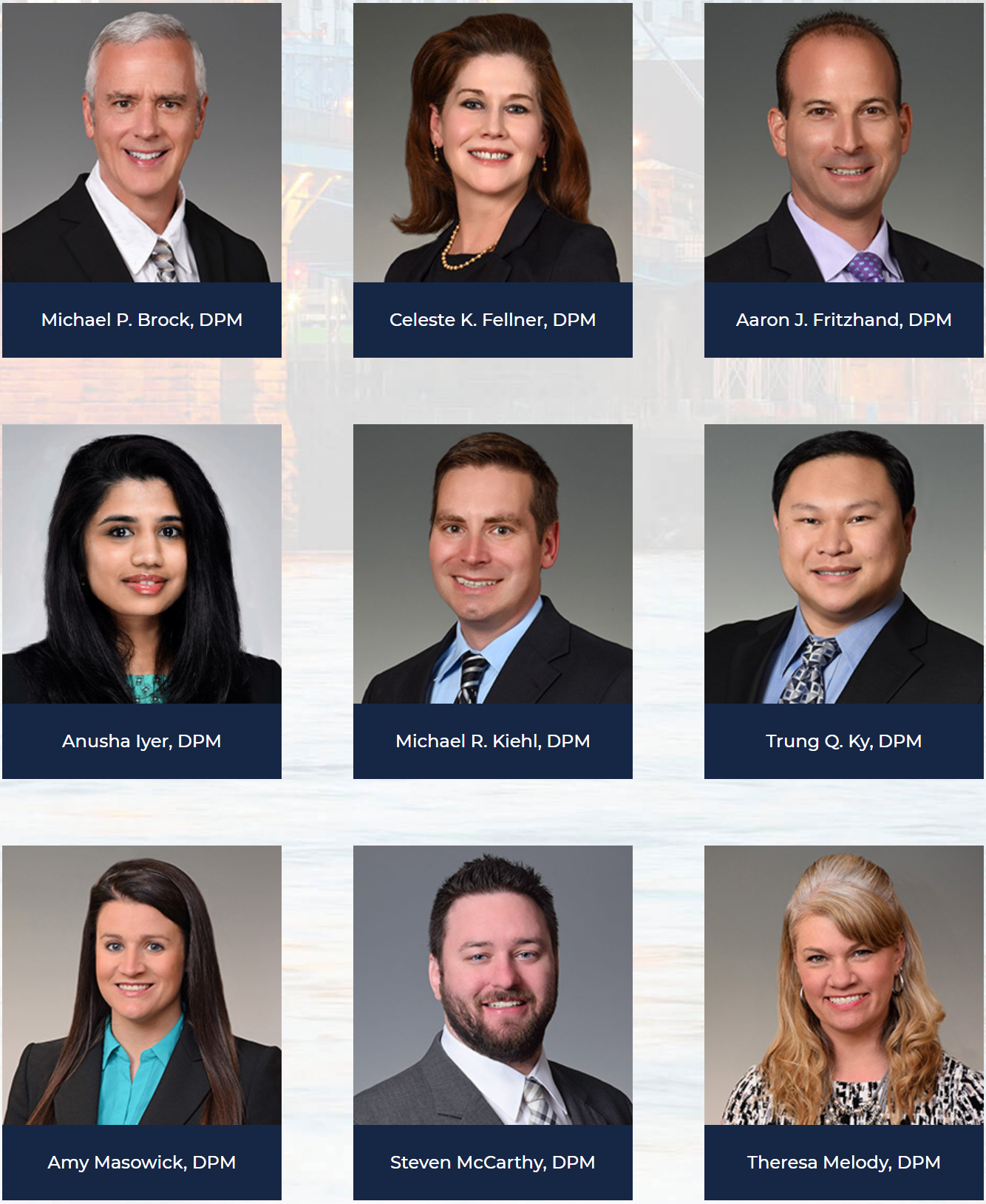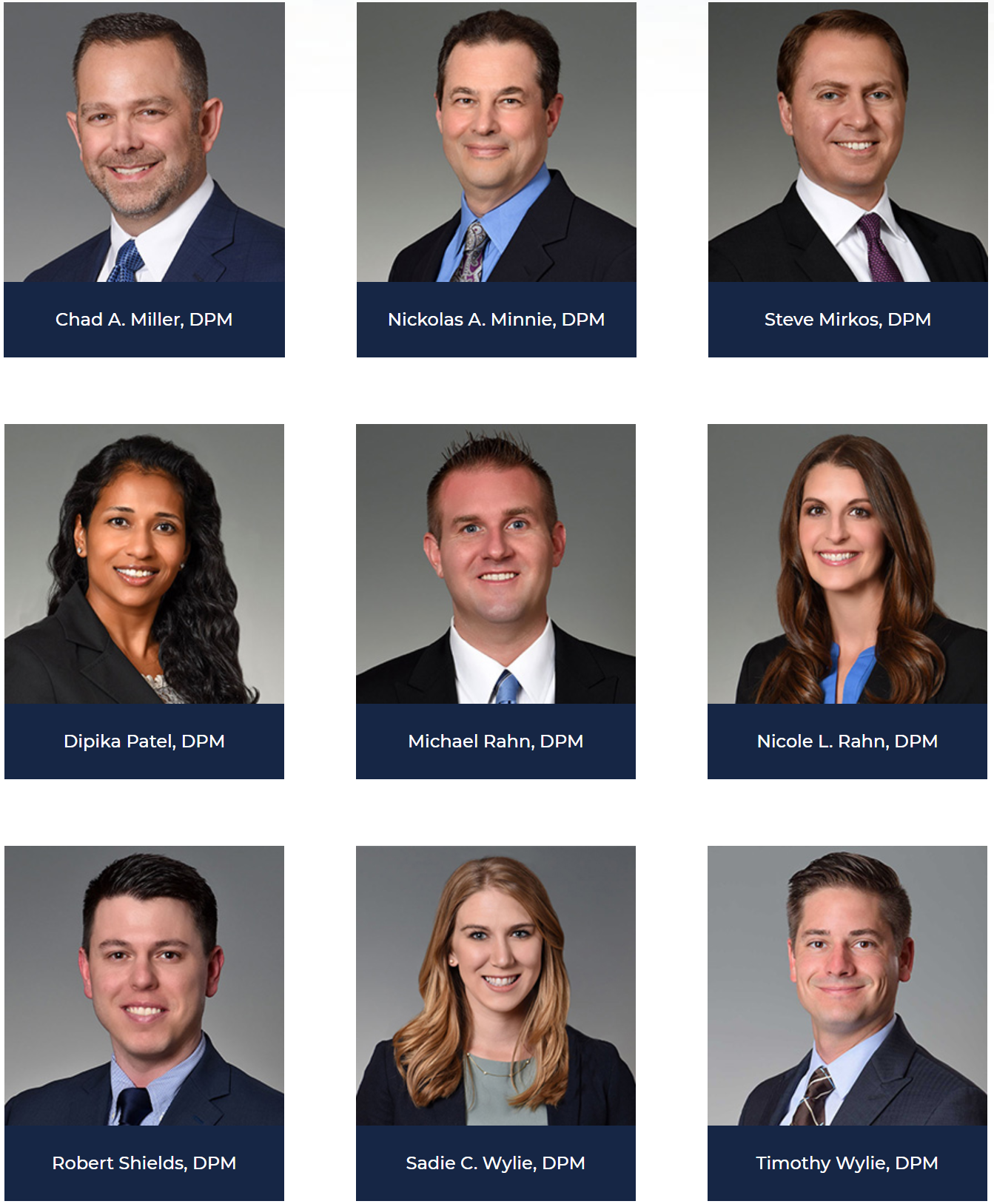 We've got a manager in each location that has got a lot of other things to do. So Doctible makes it easy for them to lead the reputation management approach for their office without wasting effort or eroding productivity.

Our experience with Doctible has just been really nice because we're using the reputational feedback much more, and I think we're more aggressively and proactively promoting our practices.
Brian Gravitt, VP of Marketing and Sales
With Doctible's Online Reputation Management system, CFAC generated 908+ Google reviews in a matter of months
Before integrating Doctible with their Practice Management System, CFAC had only less than 100 Google reviews for their 18 practices combined. Now, after a few months with Doctible's Automated Review Generator technology, CFAC has over 1100 Google reviews. And it keeps growing every day, without taking up staff productivity - something that the other reputation management solutions couldn't achieve.
A customer-focused culture guarantees excellent results

Two years back, the perception was that the only people who seemed motivated to rate CFAC on Google were the ones who had a bad experience, despite 99 percent of patients having a great experience. This made physicians and staff feel dejected.
Now that the reviews represent what is actually happening at the practice, they see it as an opportunity for service recovery and respond to it in an open, problem-solving way.
This transformation towards a customer-focused culture resulted in a better relationship with patients and better customer experience, and it is evident in the Google reviews - CFAC's overall rating has jumped from 4.75 to 4.91 from 1111 ratings.
The practices are now benefitting from the Flywheel effect - a better reputation leads to increased efficiency, which in turn leads to better bottomline growth.

It's really interesting to watch the physicians and the staff in the way they respond to that type of review, and you know, before, those were just patients that never came back.
Early on, it was that feedback really stings. Now it's let's fix it. So that's been a profound cultural shift.
Brian Gravitt, VP of Marketing and Sales
Timeliness and consistency result in more patients filling out the survey

Before Doctible, CFAC was surveying all patients in batches at the end of the month. The VP of Marketing and Sales, Mr. Brian Gravitt, says that it was a labor-intensive approach.
They had to pull the patient data from the Practice Management system and upload it to the Reputation Management system. With Doctible, CFAC got complete control over surveys, and they optimized their strategy to get the maximum number of patients filling out the survey.
With Doctible, CFAC surveyed each patient within 24 hours of their visit so that the experience is still fresh in their minds. This strategy resulted in more patients returning the surveys, with a significant improvement in the quality of comments.
Terri Wellman, the Communications Manager at CFAC, reckons that it is the timeliness, automation, and consistency that helped them run successful surveys.

We weren't surveying everybody. We weren't surveying...you know, doing no repeats over different time intervals, and the dashboard was not easy to use.
I think what we found with Doctible, the integration with the Practice Management system, the ability to, in real-time, be soliciting surveys, we get a better response from our patients. You know, more surveys returned, better quality of comments.
Brian Gravitt, VP of Marketing and Sales
Generated 908+ Google reviews within a few months of using Doctible
Improved the average Google rating from 4.75 to 4.91 from over 1100 reviews
Transformation towards a customer-focused culture within the practices
More patients returned the surveys, with a better quality of comments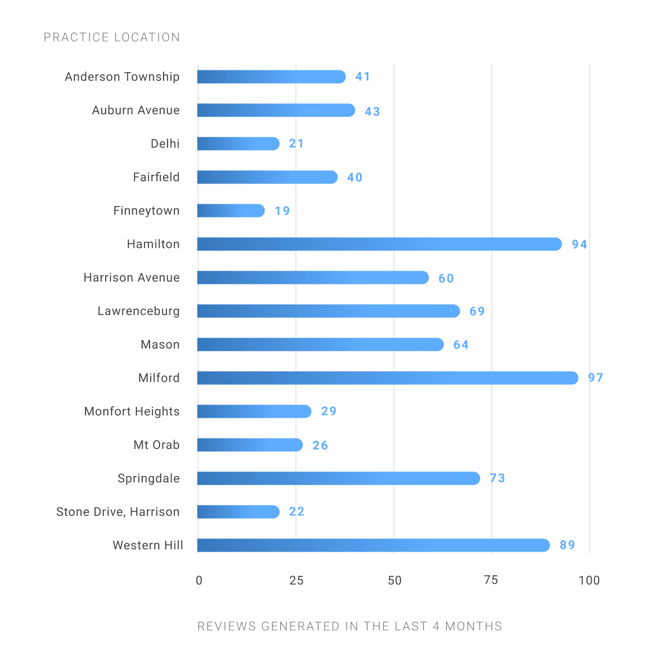 Video Case Study: From Yellow Pages to Doctible's Online Review Management

Formerly known as Centers for Foot & Ankle Care, CFAC has a long history of providing expert podiatric care in the greater Cincinnati area.
Having highly trained and experienced surgeons allows us to care for all of your foot and ankle problems.
Combined with our 18 offices located throughout greater Cincinnati, emphasis on same-day or next-day appointments, and our podiatric expertise, CFAC is prepared to quickly and effectively get you back on your feet again